This 2 page album holds both the 2009 P and D minted Territory quarters which includes the District of Columbia and the 5 US Territorial Quarters.
2010 starts a new series "America the Beautiful" which honors both natural and/or historical sites from each of the 50 states. If you currently have this 7144 album and you're looking for what comes next see Dansco Album #7145
Dansco Supreme Albums are truly the best albums ever designed. Made with extremely durable binders and pages, these albums do not discolor your coins like other albums can. This brand new album holds your coins securely in place with ported holes covered by clear acetate slides. These slides allow you to view both sides of your coins but more importantly protect your coins.
Slipcase Size
5/8" Slipcase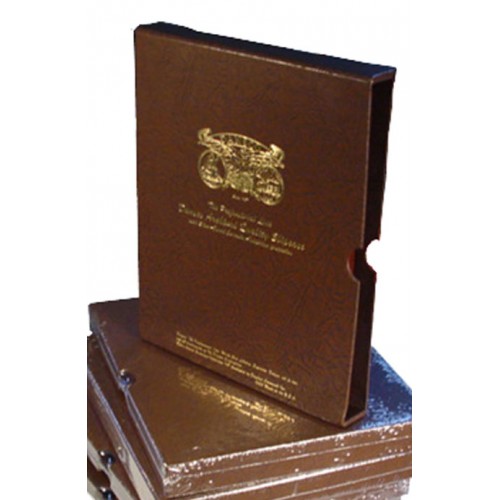 If you would like to purchase this slipcase click here
US Territorial & DC Quarters 2009 Dansco Album #7144
Notify Me when this comes back in stock

Your Name:
Your Email:


Tags: territories 7143 7145